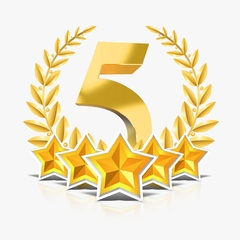 OK, guys, … I'm sorry … just one more time. I have to share just one more 5-star review with you.
Numbers are all important and really do tell a story. Look at these.
We were a $1MM plus restoration company focused strictly on mitigation. We decided to use Jack to help us get into the re-build side. After just one year, we will do $1MM plus in re-build. Would not have been able to successfully move into re-build without Jack's help. Highly recommended.
I frequently tell contractors they can double their revenue in a year, and likely triple it in two years by adding rebuild services. Here is one contractor who successfully did just that.
Paul did this without TPA work. He simply focused on capturing the rebuild from his current mitigation work and look at the results.
This is what I've been saying all along. The #1 money generator in our business is not TPA work or any other marketing strategy – it's adding rebuild.
You could do this too, and I can help you do it! There just isn't anyone else out there with my experience who will help you start a rebuild division for your business. Why not make this your #1 growth initiative for 2020??
Contact me for a FREE 30-Minute Consultation - https://www.growmyrestorationbusiness.com/contact-us