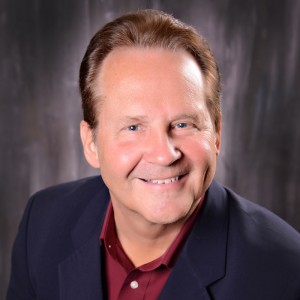 Jack Dennison is an entrepreneurial business leader who has successfully established numerous business startups prior to entering the restoration industry. Business Development has always been Dennison's strongest capability and the area of his greatest success.
Dennison writes for a number of industry national and international trade magazines and is a prolific blogger. He hosts webinars for U.S. franchisors in strategies to accelerate revenue growth and improve profits, and hosts The Restoration Entrepreneur Podcast. He is a conference speaker, author, and is a recipient of the Lifetime Global Who's Who Top Professional Award.
Following a decade of work from startup to hyper-growth, the Dennison's full service restoration company was active in five of the seven major Third Party Administrator Networks; the company was a partner with nearly 30 major insurance carrier preferred contractor programs; and was licensed as a General Contractor in fourteen municipalities. The Dennison's company had received many local, state and national awards including Contractor Connection's Golden Hammer Award as a Top Performer; Forbes Magazine selected them for the Best in Business Colorado Construction Award; and Professional Remodeler awarded them America's Top Remodeler Award.
Over the span of their work the Dennison's full-service Restoration and Construction Company achieved an average annual growth rate of nearly 50%. In 2012, the company was honored as the single fastest growing minority owned company in the entire State of Colorado. Have you ever used a consultant or known someone who has? You likely were presented with an array of forms to complete, a series of reports to prepare, and a lock-step one-size-fits-all approach to your needs. Too often consultants start with themselves, not with you, the business owner.
Some consultants build their practice around costly seminars, or ask for out-of-reach fees you can't afford, and in the end you are given general recommendations leaving you to figure out how to implement them on your own. The Restoration Entrepreneur is not that! At The Restoration Entrepreneur our coaching style is highly personalized and individually customized. We don't begin with forms or reports but with lengthy in-depth conversations that lay the bedrock for mutual understanding of your current situation and what you want to achieve for your business. Ample time is devoted to discovering the best opportunities to grow your business, as well as exposing profit killers that are eating away at your current business profits.
Actionable plans grow out of our assessment and our business experience, and are realistically tailored to meet your goals. We experienced extraordinary success in our restoration business. We developed best practices in business development, internal operational efficiencies, and profit generation that will translate into your success today! We will help you learn how to achieve these successes for yourself in your business. At The Restoration Entrepreneur we coach through a series of highly focused and very affordable coaching plans.
We promise to zoom in on your specific interests. Take a look at the available coaching plans under the Services tab. I am confident you will find one of them that directly targets your most important needs. Each Coaching Plan is 12 months in duration. Call me for a FREE 30 MINUTE CONSULTATION and I will tell you about our pricing plans.
You will truly be astounded at how affordable this cutting edge service really is. Affordability should be the least of your concerns when you are looking for help! I am confident your return on investment is unparalleled by any other service in our industry. If you want the most effective growth strategies available anywhere in our industry you will want The Restoration Entrepreneur helping you build the business you have always dreamed of having.