Every owner wants their business to grow. For some that requires a greater emphasis upon implementing on-trend marketing strategies that produce more work and greater sales while other businesses suffer from poor profits resulting in meager cash flow and high emotional stress. Whatever your need these 6 Month Restoration Business Coaching Plans can have you back on the right path to growth and prosperity in no time!
If you want to increase sales and accelerate top line revenue growth look closely at The Revenue Generator.
If your greatest opportunity for growth is becoming a full-service contractor adding construction services, The Sales Doubler will be of keen interest to you.
If you are already full-service but struggle taming the wild beast of construction services and you want to take a huge leap forward in earning higher profits leading to stronger cash flow and personal wealth, The Profit Maker will get you there.
Whatever your opportunity or interest in growing your business The Restoration Entrepreneur has a plan that fits your budget and meets your need.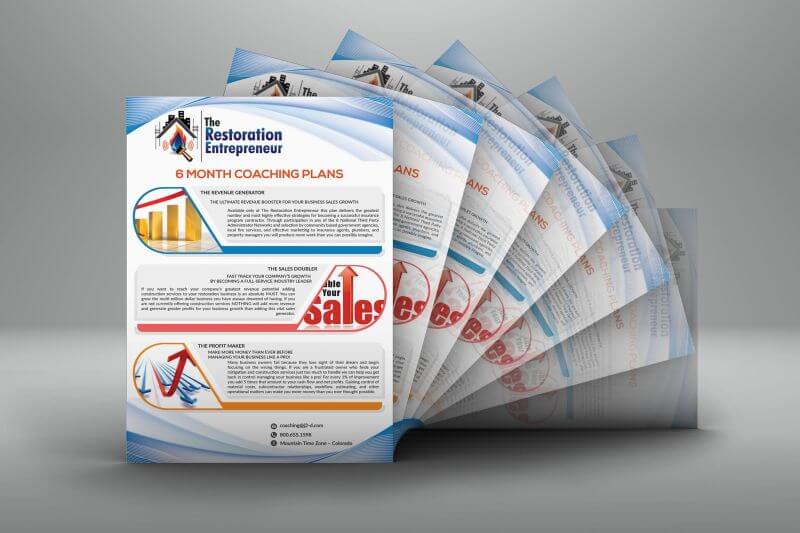 restoration business coaching