Running a business is not easy. There are so many crucial interdependent systems that must seamlessly work together to produce the profits needed to succeed. In many companies, there are just one or two areas that if improved would make a transformative impact on the operation and its profitability. These 3 Month Coaching Plans address several of these truly high leverage business operations – cash flow management and estimating and the most untapped revenue generator in the business - roofing and exterior damage repair.
Imagine if you could get your construction draw within the first 2 weeks of your job's approval, or get paid within 2 weeks of its completion.
Imagine if you could put a stop to excess spending and really take control of materials costs and purchases boosting profits on every job.
Imagine getting paid for all the charges you are due for every job – what difference would that make.
Imagine your estimators completing a systematic and comprehensive construction take-off that improves the overall quality of your estimates and profits on each job.
Imagine taking advantage of one of the restoration industry's best kept secrets – roofing and exterior repair. Many contractors make more in roofing services than they do in mitigation.
Imagine being ready for next year's CAT season with a clear and comprehensive damage assessment protocol and procedures in place to get in on this money making seasonal revenue generator.
If you want to improve cash flow, increase cash reserves, and add to your personal wealth take a close look at The Cash Flow Accelerator. If you want to create an extraordinarily effective estimating system and practices that exemplify the industry's best practices The Estimator Extraordinaire will get you there. If you haven't yet tapped into the greatest opportunities for revenue growth through roofing and exterior damage repair The Rain-Maker will be of keen interest to you. Whatever your opportunity or interest in growing your business The Restoration Entrepreneur has a plan that fits your budget and meets your need.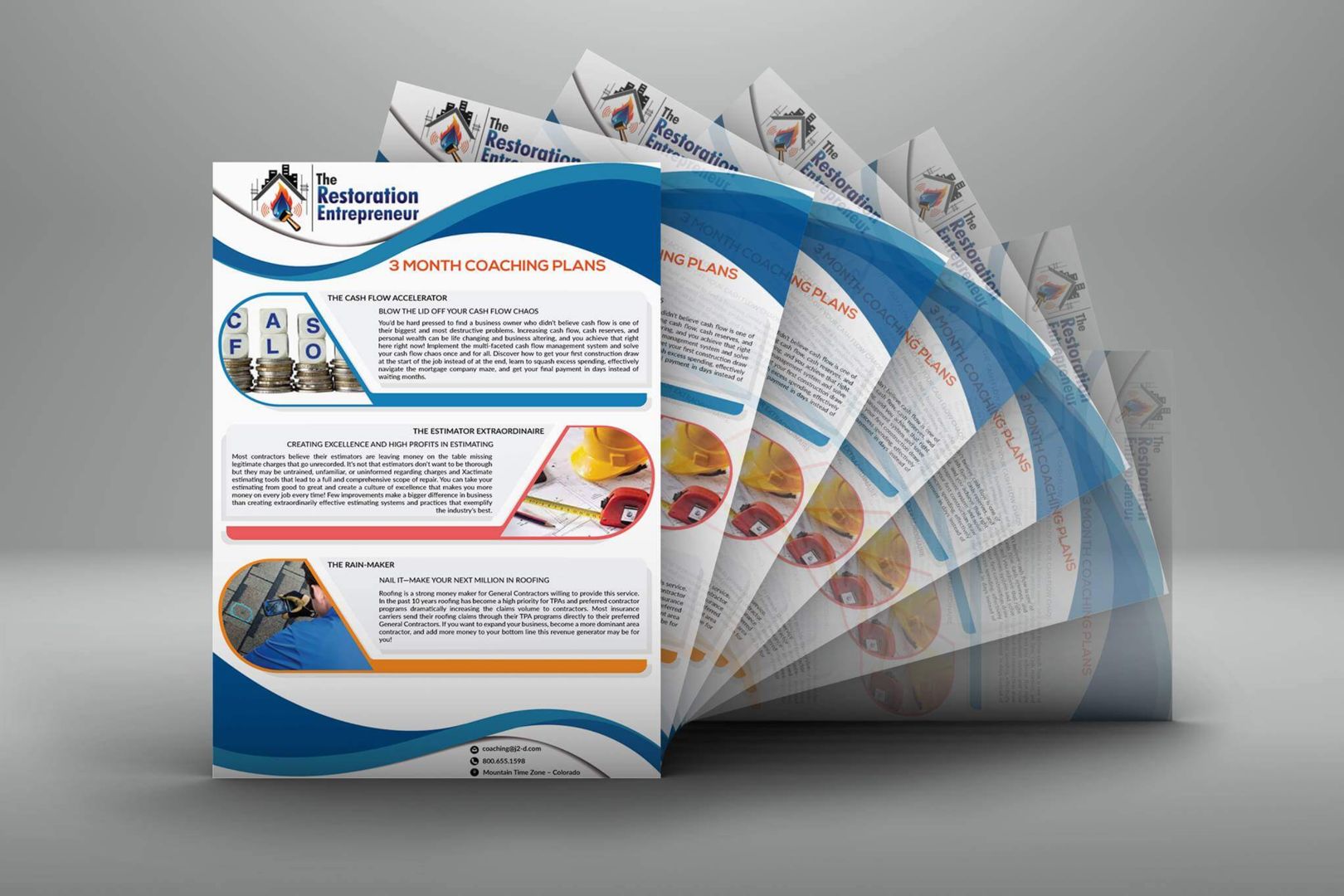 restoration business coaching