At The Restoration Entrepreneur we coach using a series of coaching plans that bring laser sharp focus to the specific needs and interests of restoration contractors. The 9 Month Coaching Plans are comprehensive and touch every aspect of the business while 6 Month Coaching Plans focus on either accelerating sales or improving and protecting profits leading to greater cash flow and personal wealth.
3 Month Coaching Plans concentrate on major issues such as improving estimating practices or putting into place a comprehensive cash flow management system and bring about immediate improvement in those areas. Oftentimes all that is needed to catapult a business to its next level of growth and achievement is a little help from a knowledgeable and skilled professional.
Choosing the right plan to address your business needs and beginning that journey can be transformative to your business life. The serious-minded business owner should consider the benefits and affordability of getting the assistance of an expert practitioner to help you grow again!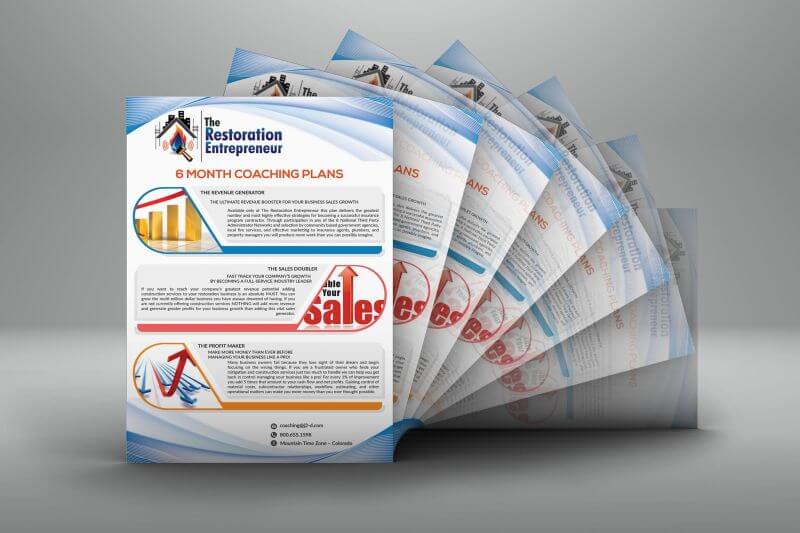 restoration business coaching